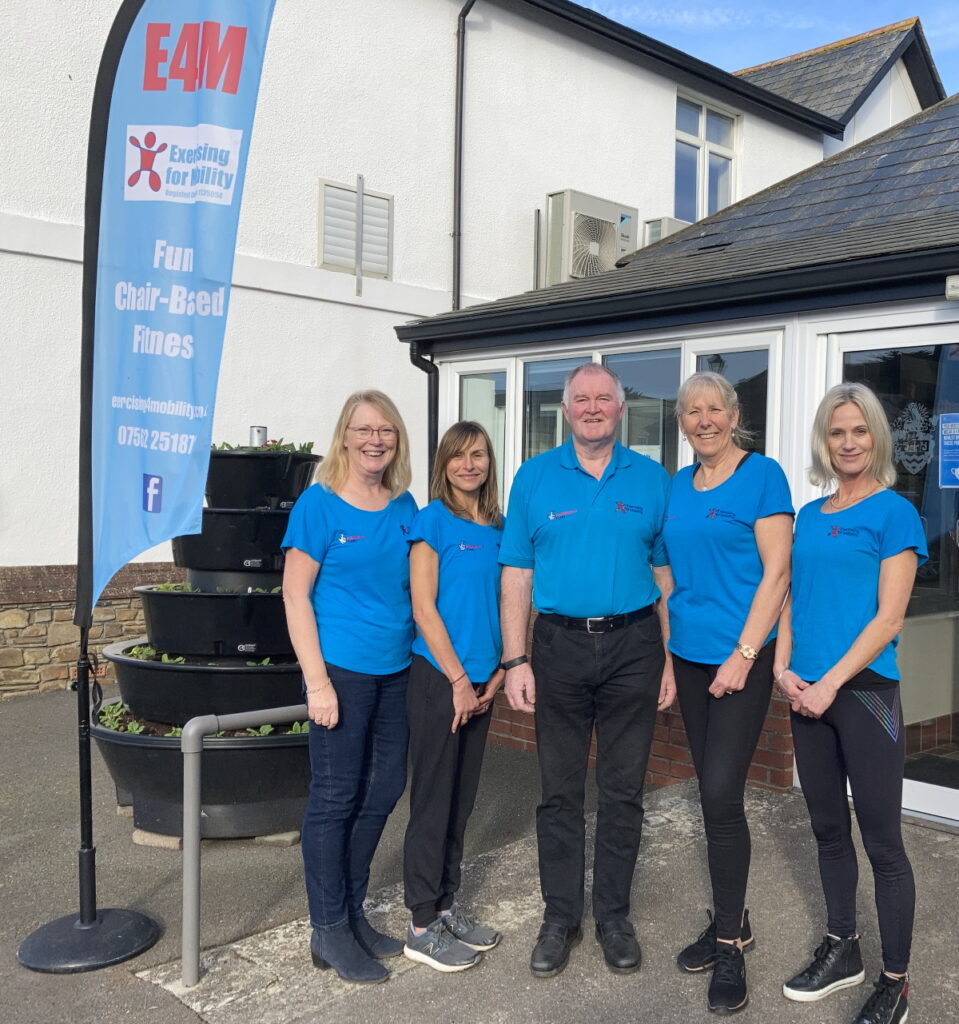 E4M is a welcoming, friendly place to be. The first person you will meet is Alison on the front desk and then our instructors, Jo, Sara and Michaela, will ensure that you do the Chair-Based exercises safely and effectively.
We also have a dedicated Driver, Lec, whose job is to pick up Members who have no other means of attending our Fitness Sessions. 
As a Registered Charity, E4M has a Board of Trustees whose role is to oversee the day to day management of the Charity and to make sure that we comply with Charity law. 
And most importantly, we have a wonderful band of Volunteers who help with refreshments and Events, assist Ali on the front desk and also help Members during our Fitness Sessions. 
You will find E4M in the Ivor Potter Hall of the Parkhouse Centre, Bude. There are limited parking spaces outside the Hall and a larger Pay and Display Car Park behind the building.
Our Fitness Sessions normally take place Monday mornings and Wednesday afternoons (please see the Our Sessions page for details of times).